Fixed another couple of bugs revealed during automated testing.
Been redoing flat buttons: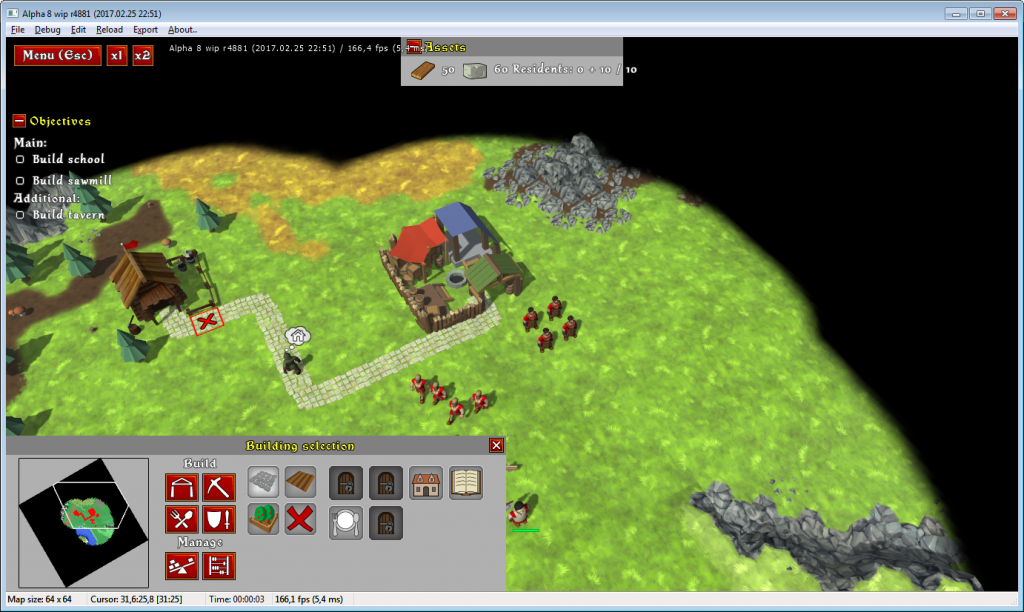 They are still far from perfect. Next step will be to change grey menu backgrounds into something stone/leather/plaster-like. Probably darker shade.
Changed new Map Editor terrains selection from buttons to ListBox. Looks and fits much neater:
Some terrains don't have textures yet (and I also plan to at least double the count of terrains in future).