Fixed a couple of bugs today, as usual. Did some GUI tweaks. And also implemented stacked CPU profiler. This is a nice way of seeing where CPU time gets spent.
Profiling 8-players skirmish mission. Most of the CPU time is spent on updating units .. Not a big deal yet, whole update takes ~6,5msec (out of available 100). Still it would be nice to optimize later on, so that on x10 speed it did not take 65msec (leaving too few for render and such)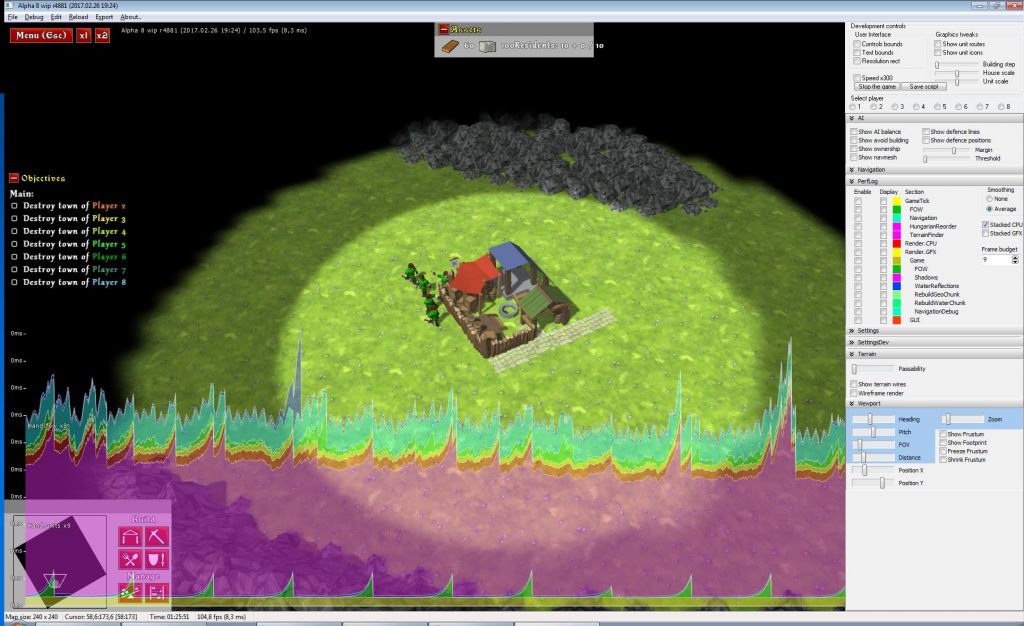 P.S. Alpha 8 will feature new skirmish mission for 8 players!