Alpha 11 is still in works, but I wanted to share a couple of new interesting things about it.

Firstly, there is a new map made by Klassix that takes advantage of new game features and dynamic script commands. Namely the messages with buttons to allow to choose difficulty level.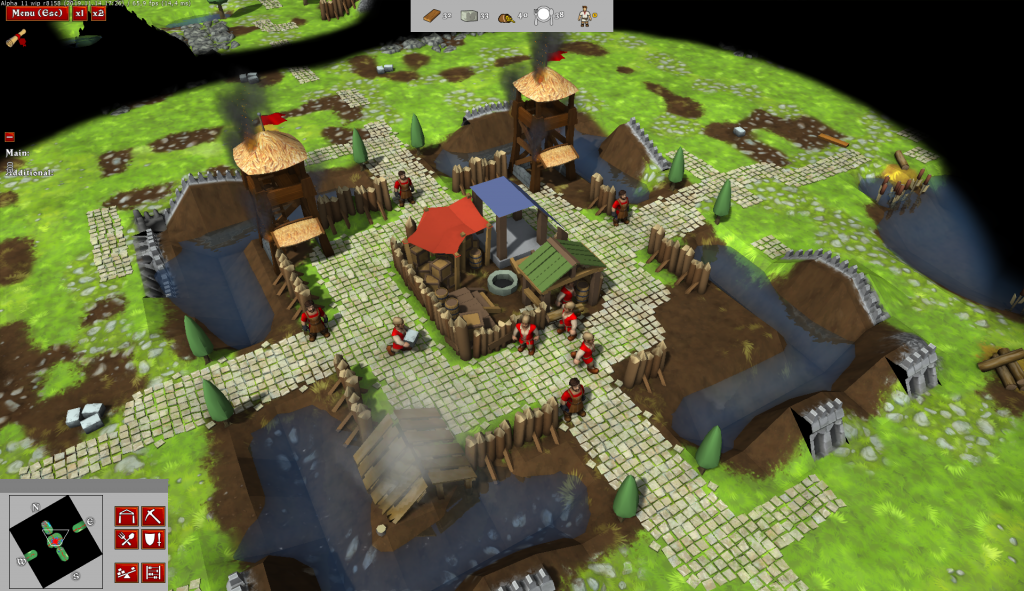 Here's description by the map author – Klassix:

In the map you have to defend an old Romans Fort for as long as you can. You have to develop a working economy while fighting off waves of enemies that randomly spawn from one of four directions. As you progress in time random leather-tier and later iron-tier-troops, start to join the offenders and attack from multiple directions. There are various resources spread across the map just waiting to be picked up by you, but watch out for wild animals and deserters.

This map features:

– Handcrafted terrain
– Two selectable difficulties on mission start,
– An 'Incoming Attack'-Indicator which tells you from what direction the enemy attacks,
– An acoustic warning signal by your scouts as soon as hostile troops move into the map,
– Randomly generated attack directions and troop constellations every time you play,
– Tons of pickable resources that need your attention and
– a lot of care for details and balance.

Have fun holding your fort!

Bug reporting is very welcome.
Another neat addition are new music tracks by Juan – Dark Banners, Harvest. There's also a third yet unnamed track, which is my current favorite and which I will add as soon as the name is chosen. I'm very happy with how the game gets more and more great music!
Alpha 11 wip builds (as always) can be found in the Discord channel.