I'm really excited to have Knights Province Steam page registered!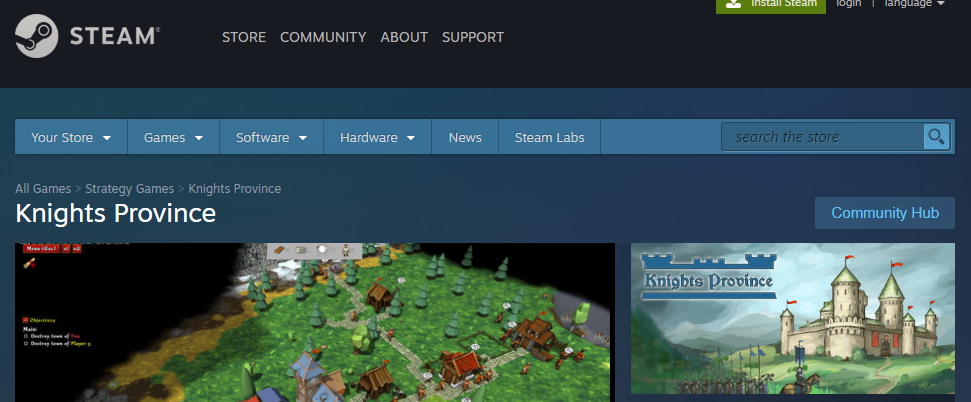 It took a while, but finally it's there. So far only a page. There's no known release date and no "Early Access" there yet (you know where it is ;-)). The game is listed as "coming soon" and it means ~2024-ish or so, given solo development tempo xD.

So .. add the Knights Province to your wishlist and keep on following the project in here, on Discord, Patreon and now on Steam!