After watching second part of Knights Province play (https://www.youtube.com/watch?v=33tjOSoJfNQ)Â I've decided to look into house notifications. As of Alpha 7.1, they indicate when a house if missing a worker, or a connecting road (these are 2 very popular situations for new players). In Alpha 7.1 those notifications are rather vague and easy to miss in the background. So I'm drawing new icons for them. Here is the style: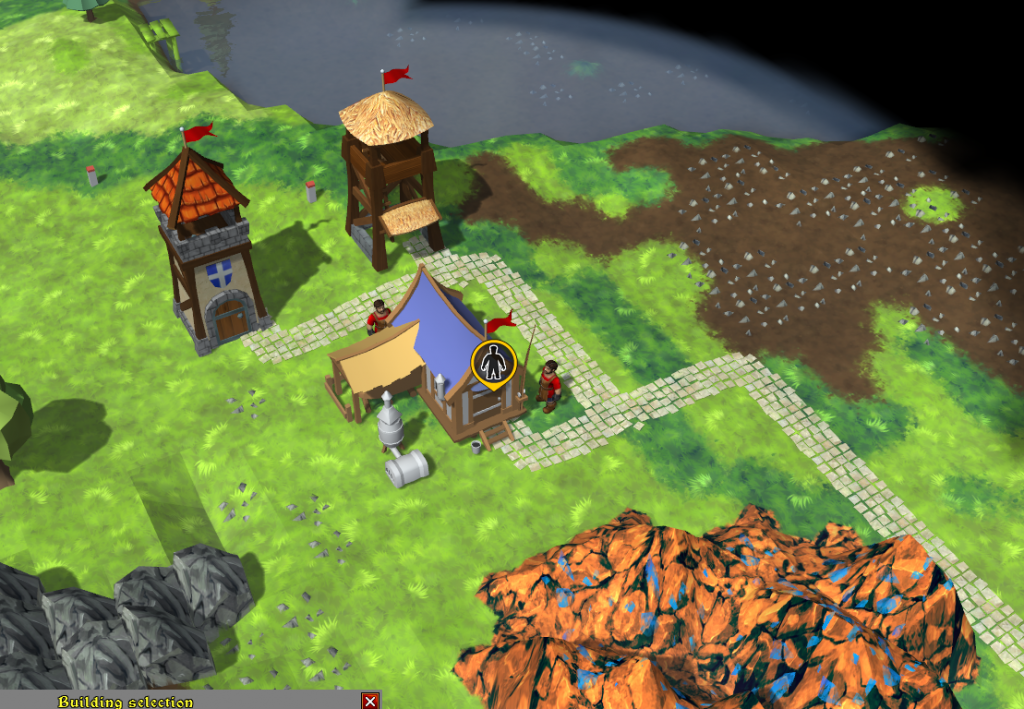 Icons are good at attracting attention, as they should, but I'm not entirely happy about the style – it looks a bit "artificial".
Key thought on the matter:
games do have artificial elements all over them (take "magic" GUI for example).
a town with dozens of these icons could look "crowded".
this is an RTS, genre where you need to manage a lot of different things and every help from the game is appreciated.
"float-above" notifications are more affordable than arriving messages, which need to opened, read, clicked "go to", finding an outlined/highlighted house and only then seeing a problematic house.
perhaps notifications can become houses "thoughts". I need to think more in that direction ..
Until then, this is what I've been working on today (and refactoring controls render overall) 🙂