This weekend I spent at one of my favorite activities, which I turn to very rarely - painting textures. Here is wallside texture – at ~70% done.
I'm painting in Photoshop at x4 scale and then resize the image to actual size. Second window is helping me see overall image lighting and details (how they will look in actual size).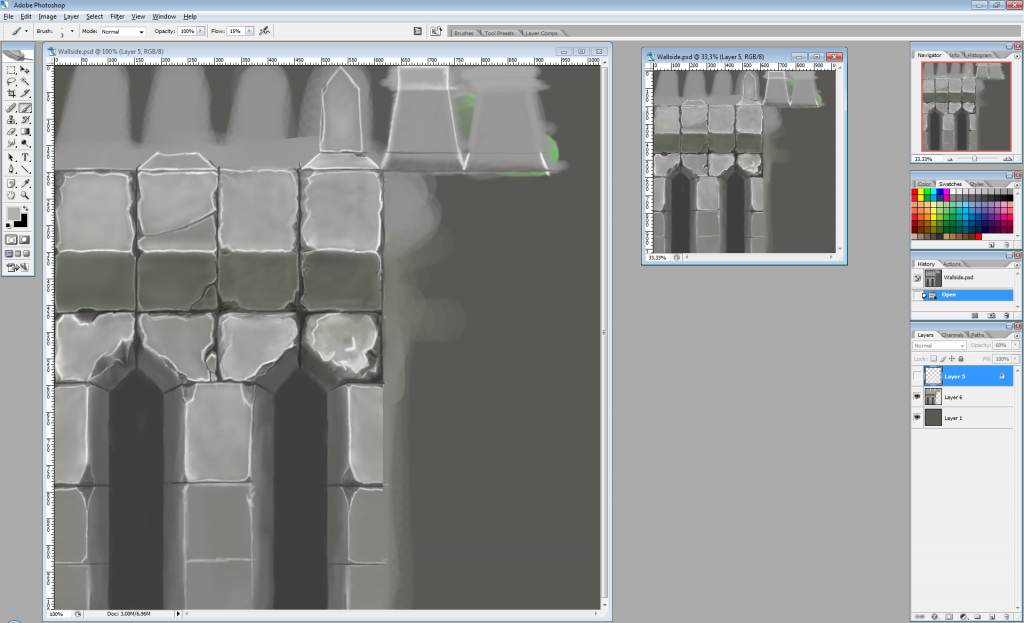 This is how texture looks mapped onto a wallside decal model: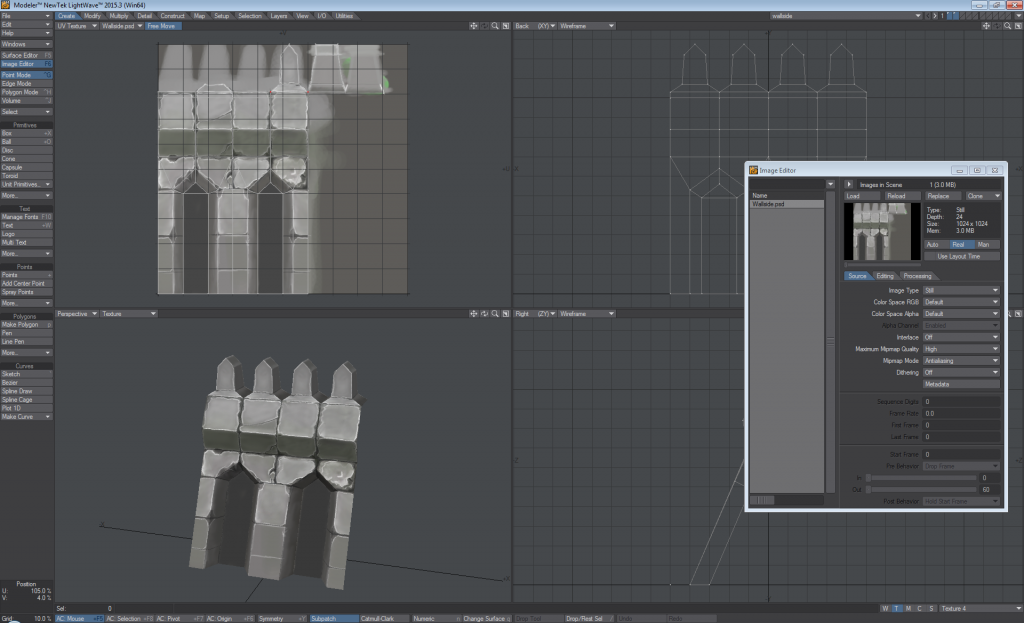 And this is in-game shot: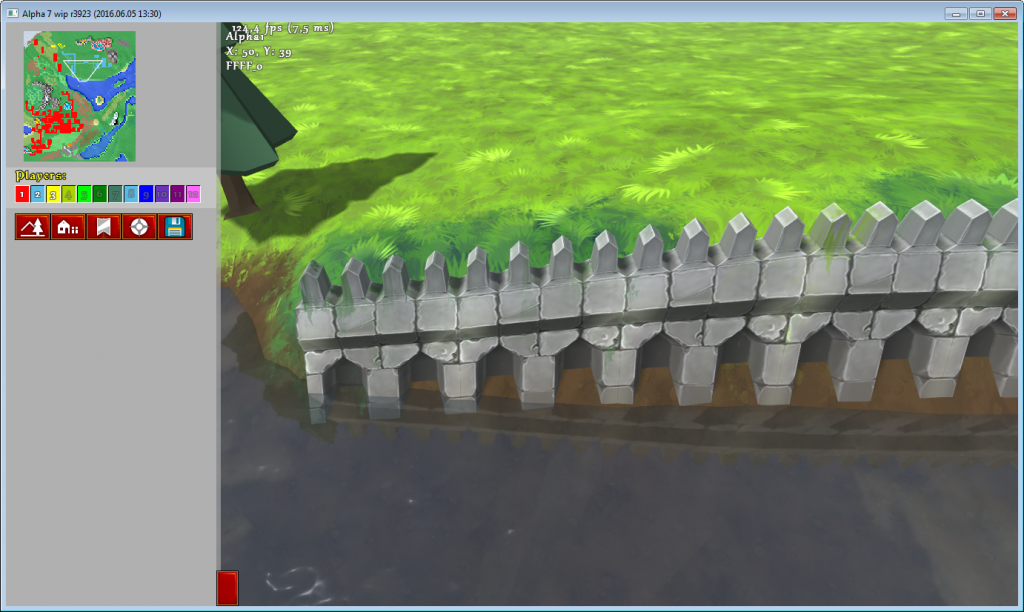 You can notice how grass texture pixels appear here and there on the wall. This is deliberate, to make the wall to blend in with the surroundings. On dirt or wand there will be dirt or sand pixels respectively. I'm still uncertain about stretched pixels on wall teeth – terrain textures are mapped planar. Will see about that later (maybe I could simply disallow terrain textures on decals if the stretching is more than e.g. 300%).