For today's improvement I have added textures reuse.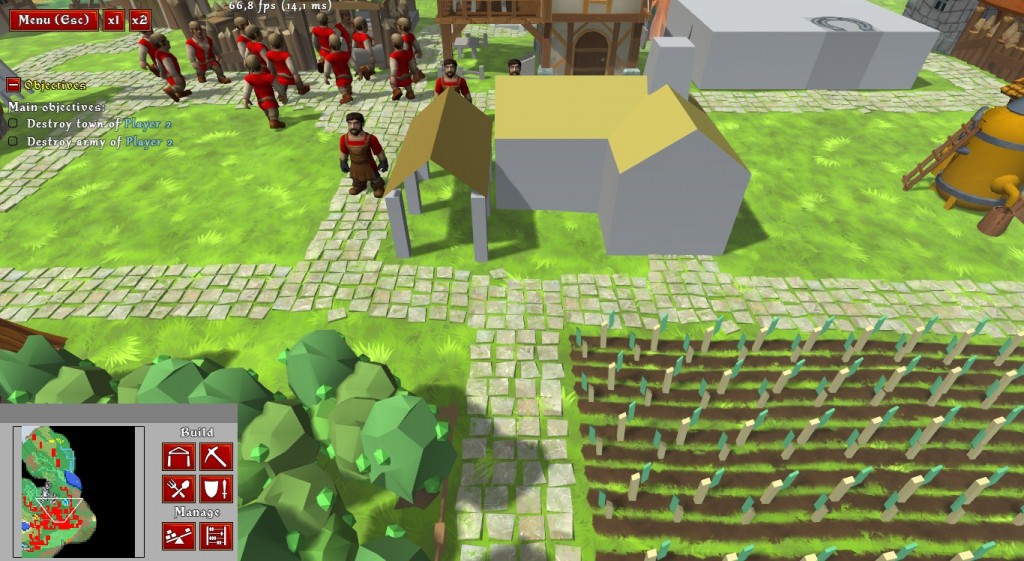 All terrain decals are different models. For example road decals are 6 different models (having 0 – 4 connections to neighbors in different configurations). Each decal now has UV texture of the road. Which lead to one common texture being loaded 6 different times.
Now with textures reuse – all road decals reference one single texture.
P.S. I'm not quite happy with the road texture, it is likely to be changed before Alpha 7.