There's a new map being made for Alpha 10 of Knights Province. Called Misty Mountains. Giving word to map's author Klassix:
"Mainly this map is for the future multiplayer, but of course AI handles it too, but surely it won't use the flanking mechanics I tried to apply in the corners . You can be attacked in early game by 2 sides. Wolfs and Bruno the brown bear will take care of any fool trying to fast push you with 3 militia through the middle.
If we will be able one day to slow down unit movement with a special snow texture (or option) I will apply this on the middle to slow things down a bit. I did my best to balance things for all 3 players and suggestions are as always welcome.
Cheers!"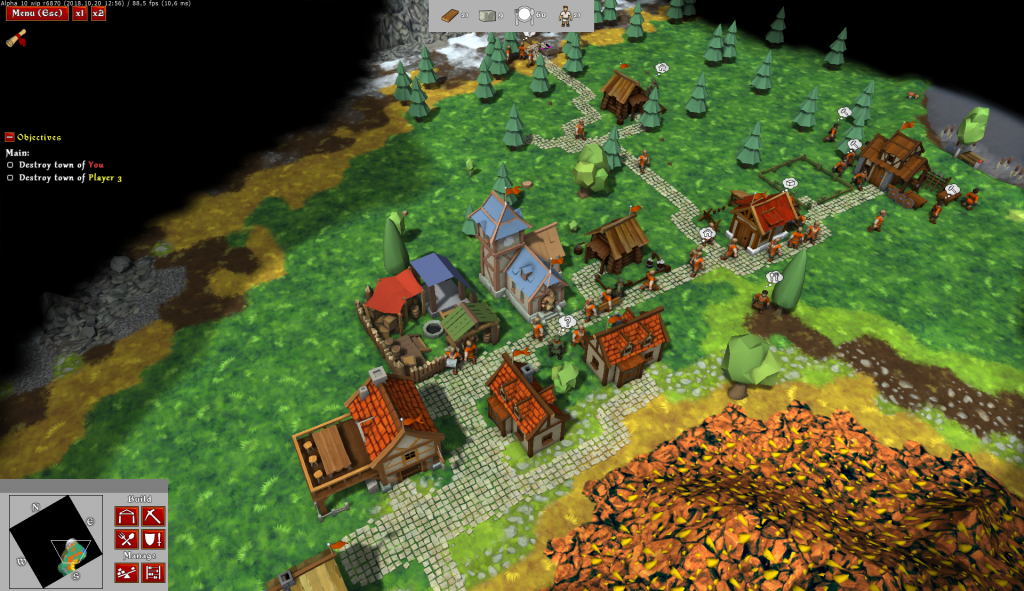 You can check out the map in Alpha 10 wip available on Discord channel.