This week I'm experimenting with house building process.
There were several ideas, simple and complicated ones. But in the end I'm aiming toward the balance between house building process that should look appealing and doable from technical and labor standpoint.
Here's how Cottage building steps look like when colored in prevew: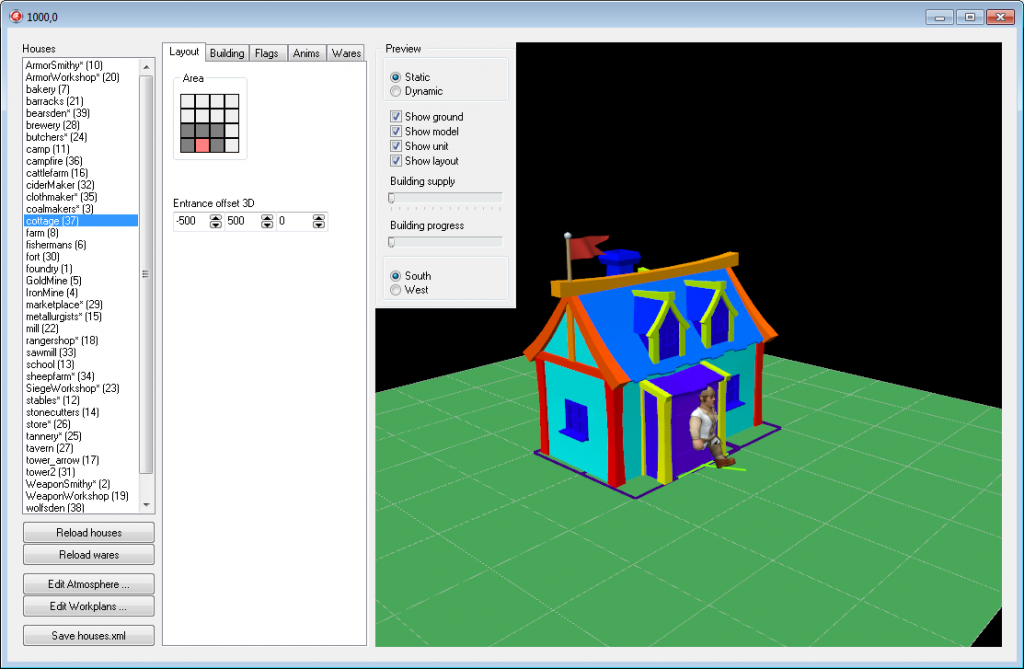 And this is how it looks in the game when the house building process is in progress:
It's a long road to propagate this building approach to all in-game house. Especially since many house still don't have their looks (and some houses are still not planned out yet). There are also pipeline issues to solve, so that modeled houses could be split into parts and imported in the game easier.
For now, Alpha 9 is likely to include just one or two houses with building process steps.