Last few weeks I've been busy contracting freelancers to make us some more sketches. So let's see how house design process goes on example of School.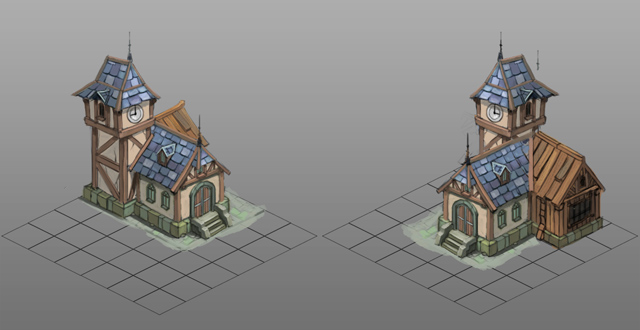 First of all we need references that show us how the school might even look. Usually Google comes to help ("medieval school house" > Search). Then artist draws a couple of sketches:
Those get checked and depending on our luck one or few can be picked, otherwise we need more different sketches. In this case Sketch 1 seemed to look interesting and fit for a small town with over-sized citizens, so it got promoted to a working status.
Time to tweak scale and proportions, add support elements.
Secondary enriches the building.
Since School sides come out to look very different, we need a view from the other side (here's one with an idea for a bell-tower instead of clock-tower):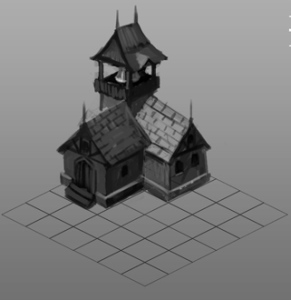 The bell made it to look much like an alarm tower, so we dropped it (from the height xD).
Now there are two synced views which look like a design we need.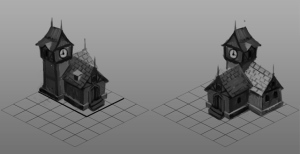 Fine-line drawing stage when forms and shapes are settled and we add more fine details to the house.
Coloring and materials test reveals that stone hall is too grim and "heavy" – like a prison.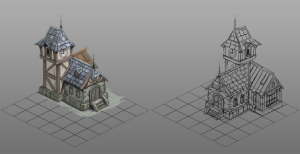 So we changed for a more light classic look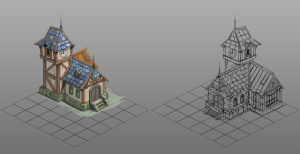 And this is our semi-final result – the Schoolhouse drawing: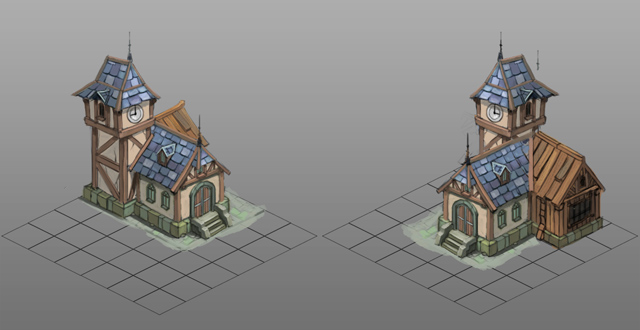 Next comes 3D modelling and texturing stage, but that is a whole another topic.